Binalyze ACQUIRE is our standalone evidence collector for traditional DFIR situations.
Like all Binalyze products, ACQUIRE is built on our proprietary IREC engine and offers the fastest and most comprehensive digital evidence collection on the market.
Forever FREE! No time limits usage. Use ACQUIRE to collect digital evidence for free as many times as you want.
Looking for remote capabilities? Binalyze AIR has all the same evidence collection capabilities from a central management console.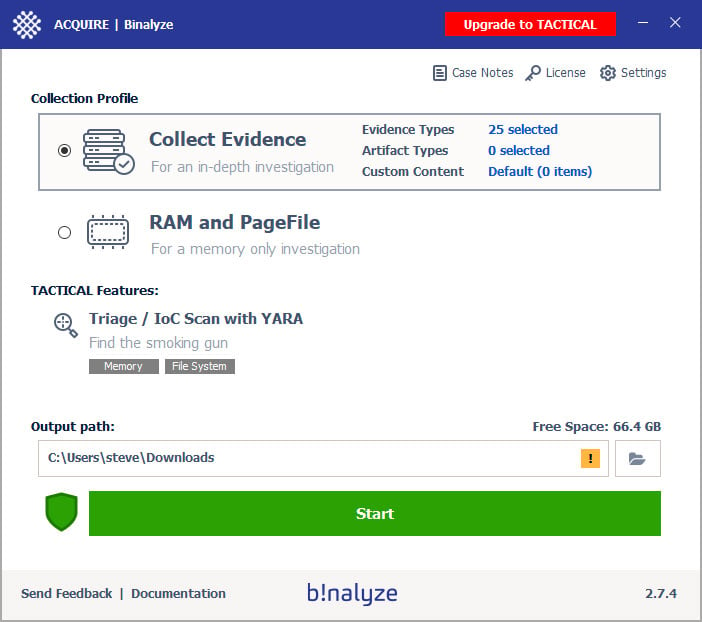 Providing Cyber Resilience to World-class Enterprises Globally









Lightning Fast
At Binalyze we are obsessed with making evidence collection lightning fast. So far we got under 10 minutes, with more to come! Collect more than 40 evidence types and artifacts you need with a single mouse click.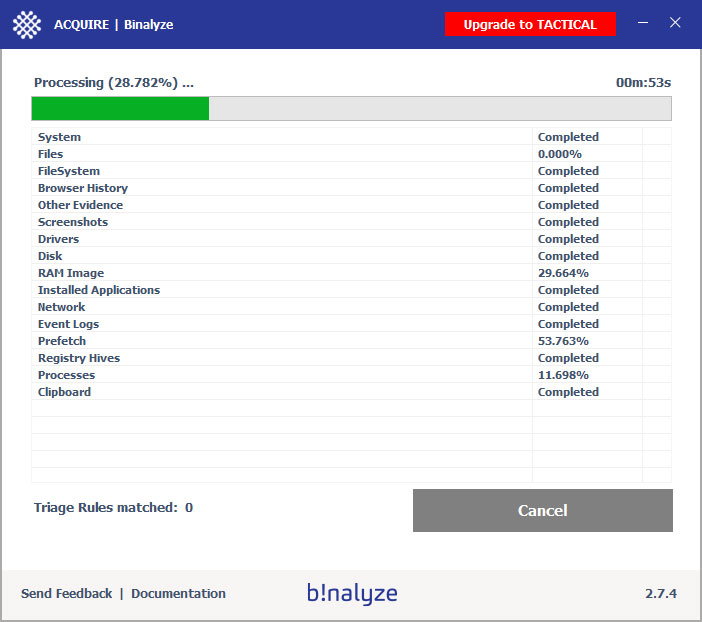 40+ Evidence Types
Don't trade speed for completeness. We collect over 40+ different types of digital forensic evidence remotely, including RAM image.
Want even more? Check out TACTICAL.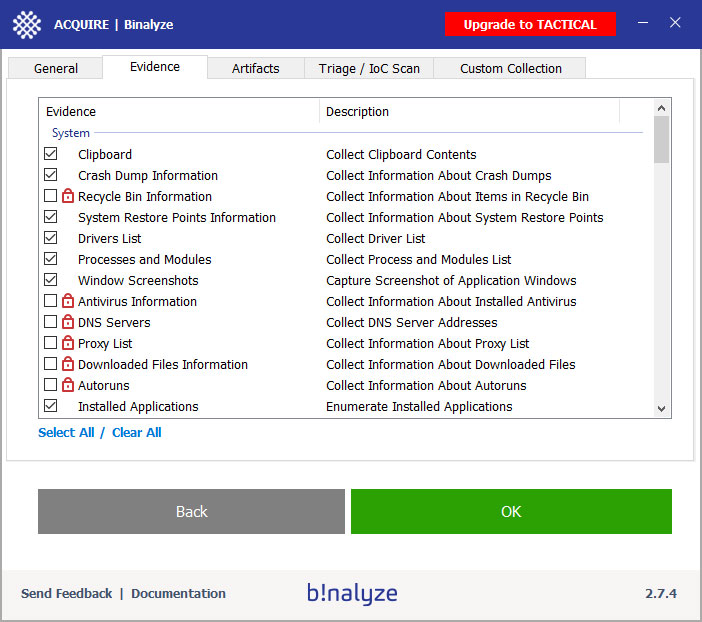 Ransomware Shield
Don't let ransomware interfere with the evidence collection process.
Ransomware SHIELD is a kernel-mode driver that is monitoring collected evidence against any type of ransomware modification thus giving you the possibility to continue collecting evidence in a safe mode.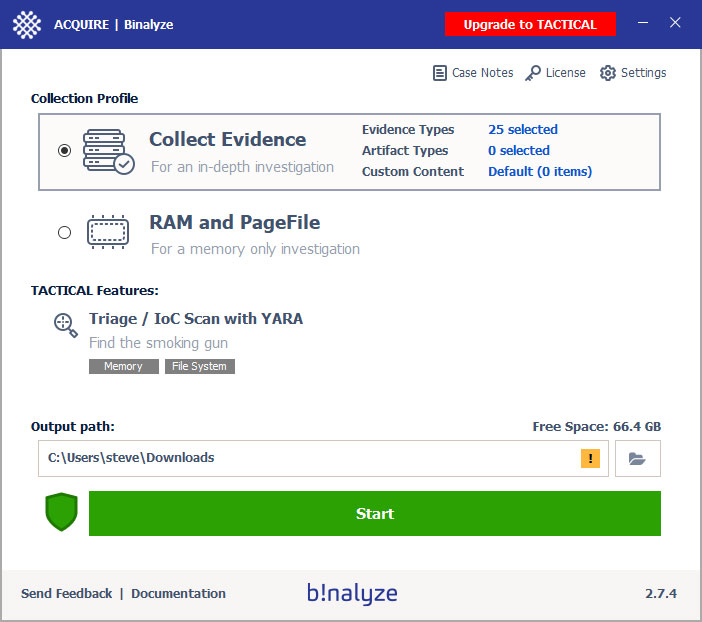 Over 40 Evidence Types
Over 40 different evidence types, parsed and presented in a single report. ACQUIRE's case report is a self-contained HTML/JSON file that can be easily shared between analysts.
We collect more than 40 different types of system evidence in the following categories.
Disk Evidence

Memory Evidence

Browser Evidence

Registry Evidence

Network Evidence

Event Logs Evidence

Process Execution Evidence

Miscellaneous Evidence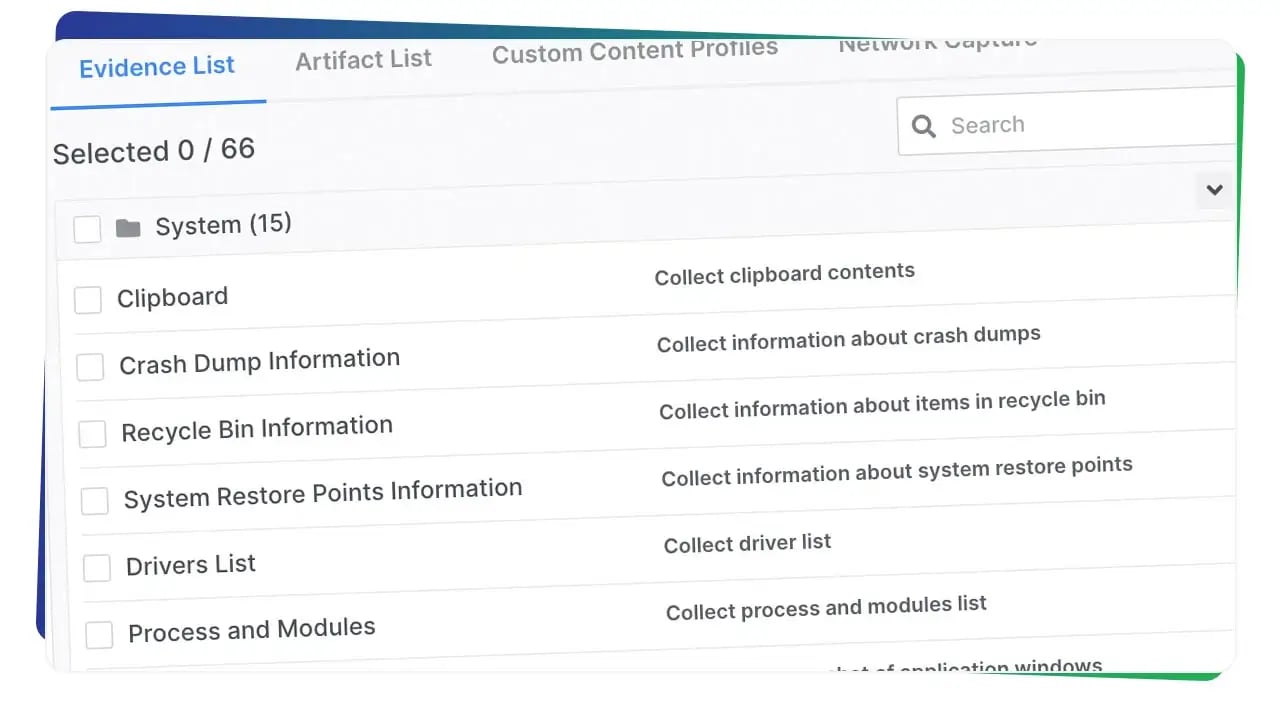 We collect various system artifacts in the following categories.
Server Artifacts

Microsoft App Artifacts

Communications Artifacts

Social Artifacts

Productivity Artifacts

Utility Artifacts

Developer Tools Artifacts

Cloud Artifacts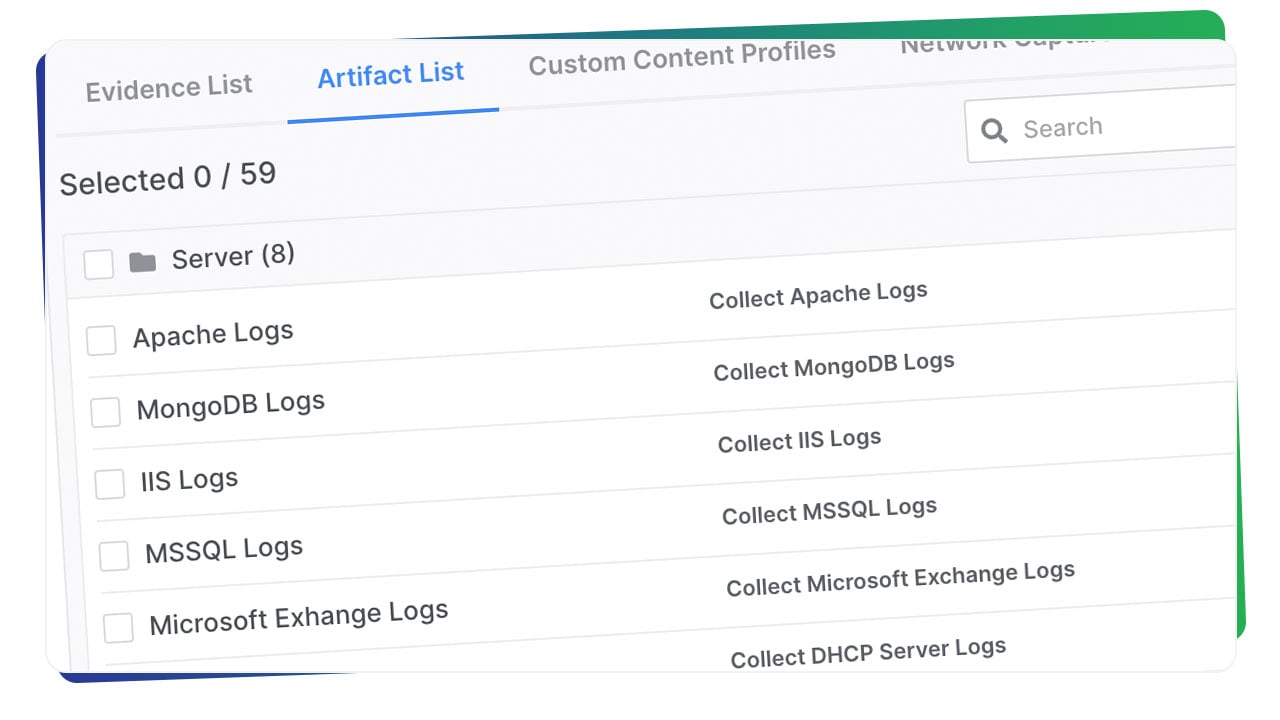 In addition to the 40+ evidence types collected, a custom content profile (path/pattern-based) can be defined for specific evidence requirements.