Download for free today
Binalyze DRONE Product Datasheet.

Find out how Drone is helping incident responders and forensic investigators work faster and smarter.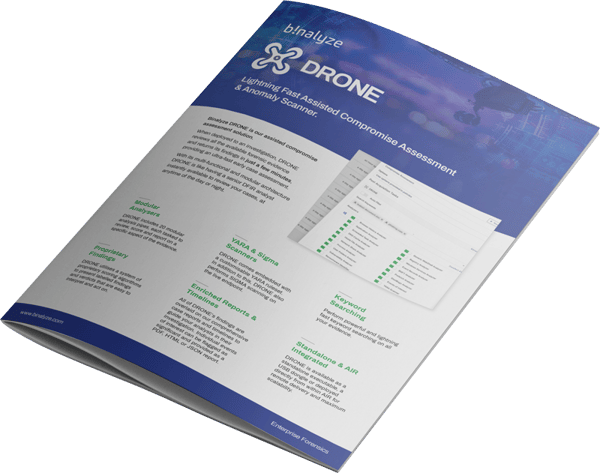 Fill out the form below to receive your Drone datasheet.
What people are saying
Over a decade working in the digital forensic space has seen tools come and go, many of which claim to be an all-in-one solution product, but fail to deliver on their promises. In the case of AIR from Binalyze, it's clear the time and effort went into creating a product that would fill multiple needs in the enterprise-based incident response space by creating a tool that is easy to use, fast, efficient, intuitive, and robust. If you're looking to add to your current toolbox of enterprise incident response and cybersecurity forensic data acquisition & analysis, AIR from Binalyze could be just the solution you've been seeking!
- Patrick Siewert, Principal Consultant of Pro Digital Forensic Consulting